Home
---
Yiddish Cowboys upcoming dates:
Yiddish Cowboys will be back at The Kosher Store sometime later this year. In the meantime get some of the best pastrami in Central Texas at the Kosher Store at the HEB Kosher Store, 7025 Village Center Dr Austin, TX 78731 (near Far West Blvd.)
---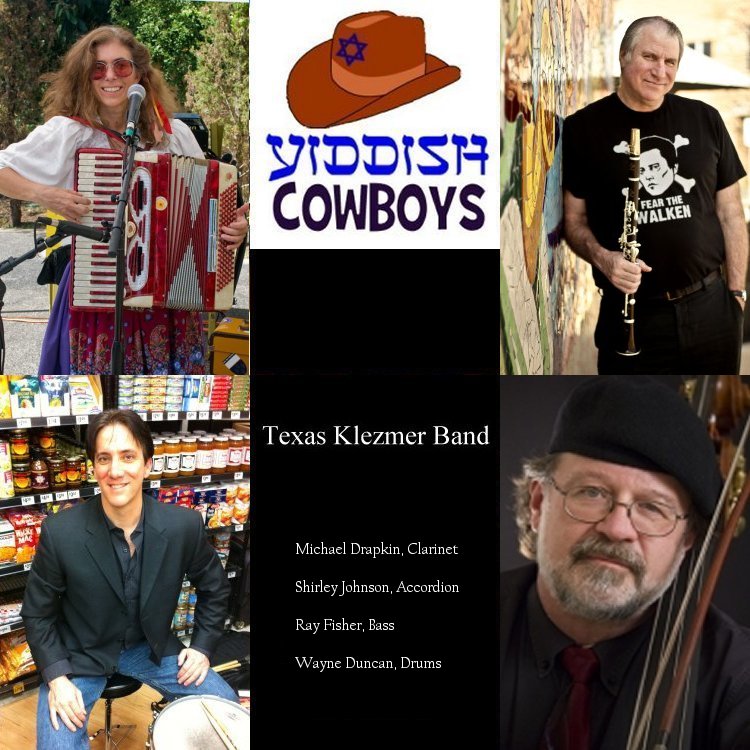 Michael's photo by Sara Marjorie Strick; Lisa and Eric by Jeff Campbell.
Yiddish Cowboys performs the Yiddish, Klezmer and Jewish ethnic music of Eastern European Jews – known as klezmer music and sometimes thought of as Yiddish Wedding Music. It is lively, energetic and a great deal of fun! Yiddish Cowboys is one of the few professional klezmer bands in Central Texas!
We are happy to perform for you at your next special event! Yiddish Cowboys performs at concerts, festivals, holidays, synagogues, weddings, bar mitzvahs, bris's, wakes, property closings, divorces and other important life events. Please contact us to book an event!
We've been playing about every month at The Kosher Store at HEB near Far West Blvd for almost five years now!

Video by Lea Konczal
If you'd like to learn more about us, please contact Michael Drapkin at 512-590-2544 or [email protected]