Home
BREAKING NEWS:
---
Yiddish Cowboys lists dates for their performances at The Kosher Store through May, 2014. Check out the new calendar gizmo at the right!
---
Here's a photo Yiddish Cowboys performing at the Official SXSW Classical Crossover Showcase at St. David's Bethel Hall: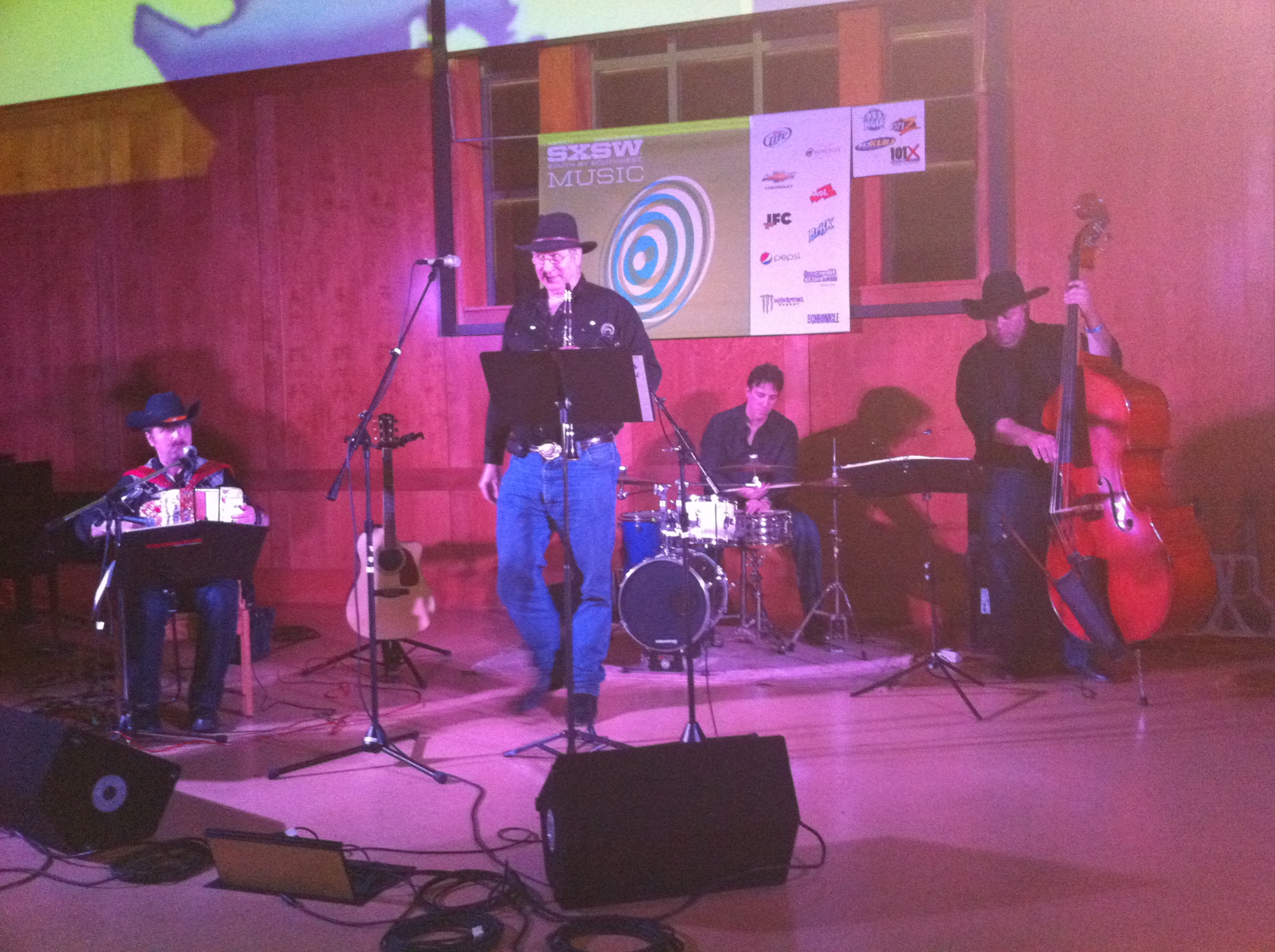 Yiddish Cowboys performs the Yiddish, Klezmer and Jewish ethnic music of Eastern European Jews – known as klezmer music and sometimes thought of as Yiddish Wedding Music. It is lively, energetic and a great deal of fun! Yiddish Cowboys is one of the few professional klezmer bands in Central Texas!
We are happy to perform for you at your next special event! Yiddish Cowboys performs at concerts, festivals, holidays, synagogues, weddings, bar mitzvahs, bris's, wakes, property closings, divorces and other important life events. Please contact us to book an event!
We play monthly at The Kosher Store at HEB near Far West. Check our calendar of events on the right for exact dates and details.
Below is a video from our recent performance at the Official Classical Crossover Showcase for South by Southwest. Check out Michael's comments at the 3:25 mark….our lovely rendition of Raisins and Almonds starts right after that!
Here are two reviews from our performance:
The Black Report: Jon Black at SxSW – Punk, Texas Klezmer, and BBBFs
YJs @ SXSW 2011 – Yiddish Cowboys
If you'd like to learn more about us, please contact Michael Drapkin at 512-590-2544 or info@yiddishcowboys.com.